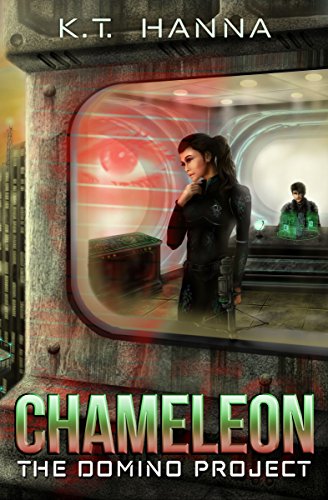 Chameleon
Book 1 of 3 – The Domino Project
When Sai's newly awoken psionic powers accidentally destroy her apartment complex, she's thrown into an intensive training program. Her only options are pass or die.
Surviving means proving her continued existence isn't a mistake–a task her new mentor, Bastian, takes personally. Her abilities place her in the GNW Enforcer division, and partners her with Domino 12, who is eerily human for an alien-parasite psionic hybrid.
After eliminating an Exiled scientist, she discovers someone is manipulating both sides of the conflict. With each mission more perilous, Sai must figure out who to trust before her next assignment becomes her last.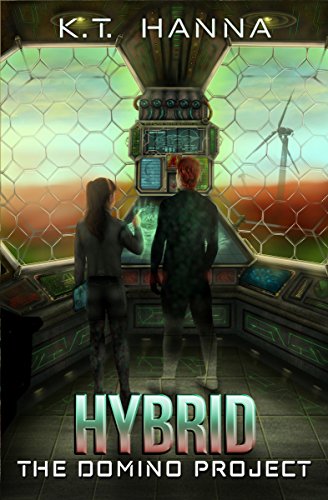 Hybrid
Book 2 of 3 – The Domino Project
As Sai recovers from her life-threatening injuries, she struggles to piece together her damaged relationship with Dom. He fights the parasite within, suddenly freed from the interference of the other Dominos in his head.
Inside Central, Bastian's Shine dosing has become a dangerous dance. Enhanced security protocols and endless meetings have him on a tightrope, with little room to move without revealing himself.
When the GNW release the Damascus to begin their systemic hunt of the Exiled, the noose closes around the rebels and their allies. If they can't disable the threat, the Exiled won't be the Damascus' only agenda.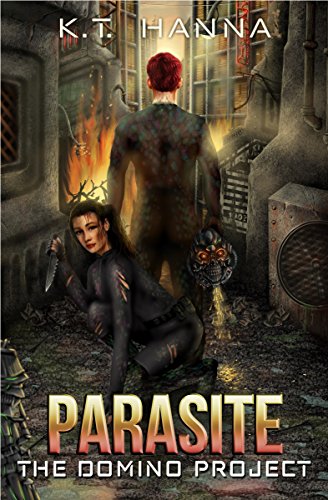 Parasite
Book 3 of 3 – The Domino Project
With the Damascus closing in on the Exiled, Sai and Dom must put their grief and inner demons aside as they rush to free the people of the Protected Conglomerate from the influence of the psionic grid.
Chipped and placed under house arrest with a guard, Bastian's only hope lies in reaching his core to disrupt Deign's ruthless plan.
Intent on putting a stop to the Damascus and the GNW's reign, Dom discovers the true extent of the parasite within. Just when Sai thinks the Exiled have a chance, their greatest weapon turns on them.